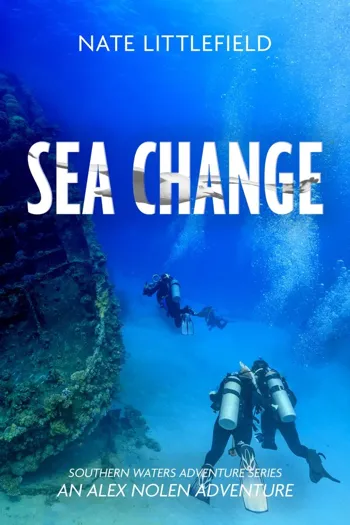 05/27/2023
September 1926: A rumrunner boat sinks in a hurricane off the coast of Florida. Only one man survives.
Present Day: Four friends, diving in the beautiful waters of the Gulf of Mexico, make a most startling discovery.
Divemaster and charter boat captain Alex Nolen and his friends suddenly find themselves facing dangers that could change the course of their lives forever.
A slick, self-absorbed conman arrives on Florida's Emerald Coast with the intention of defrauding struggling business owners in the area. When he targets the Silver Gull Marina, he may have bitten off more than he realizes. He's certainly no criminal mastermind, but when his unwelcome attention toward Jennifer Walker becomes an obsession, it's soon clear that he's dangerous as well as disturbed.
How much damage can the man do before he's stopped? Is there a way to undo the damage he has already caused? Together, Alex and his friends work to stay one step ahead of the man before someone else becomes a victim.
Sea Change is the second book in the Southern Waters Adventure Series, a fun adventure/suspense series that all readers in the family can enjoy. Each book in the Southern Waters series may be read in order of publication date or as a stand-alone novel. Download a copy and start your adventure today!