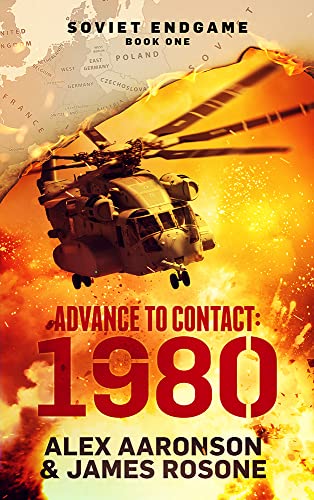 04/24/2023
The Cold War threatens to go hot…

…when American hostages are taken in Iran.

Where will this conflict lead?

The Soviets invade Afghanistan, and the governments of Jimmy Carter and Leonid Brezhnev jockey for position on the international stage. CIA operative Fred Poole races against the clock to decode the pieces of a Soviet puzzle that could lead to war.

Will he be too late?

US Marines and Soviet paratroopers advance to contact with the enemy on battlefields across the globe, from the jungles of Central America to the deserts of the Middle East.

Can Poole and his ragtag team untangle the Soviet plans?

Or will skirmishes turn into a global nightmare?

You'll love this gripping opener of the Soviet Endgame alternate history series because the history you remember takes a turn you never expected.

Get it now.