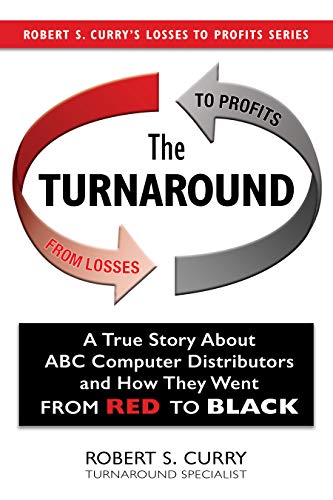 07/12/2023
"ABC Computer Distributors"—a Pennsylvania-based company—was heading for bankruptcy due to poor leadership, causing substantial operating losses. In The Turnaround, Robert Curry accounts the actual events of this successful turnaround, describing the profit-improvement process he used to grow the company from losing almost $1 million on $48 million in sales to reporting $4 million in profit on $130 million in sales in nine months.
Bob wrote this book to demonstrate that one person can have an impact on a company. Not only an impact, but a significant impact—from substantial loss to substantial profit in just three quarters of a year. By eliminating nonproductive employees; generating operating budgets; implementing controls over spending; improving financial reporting; upgrading corporate policies, efficient communications, and procedures; and initiating corporate and personal goals, ABC Computer Distributors became profitable in the first thirty days of the turnaround.
In this book, Bob shares his profit-improvement skills and tasks with you so you can use them in your company or organization to improve your profits. Much of the turnaround of ABC Computer Distributor focused on sales growth and employee productivity. In Bob's first book, From Red to Black: A Business Turnaround, the story of the turnaround focused on improving the management and operations. While both of these books are about turnarounds, they are unique, informative stories on how Bob made these organizations profitable.