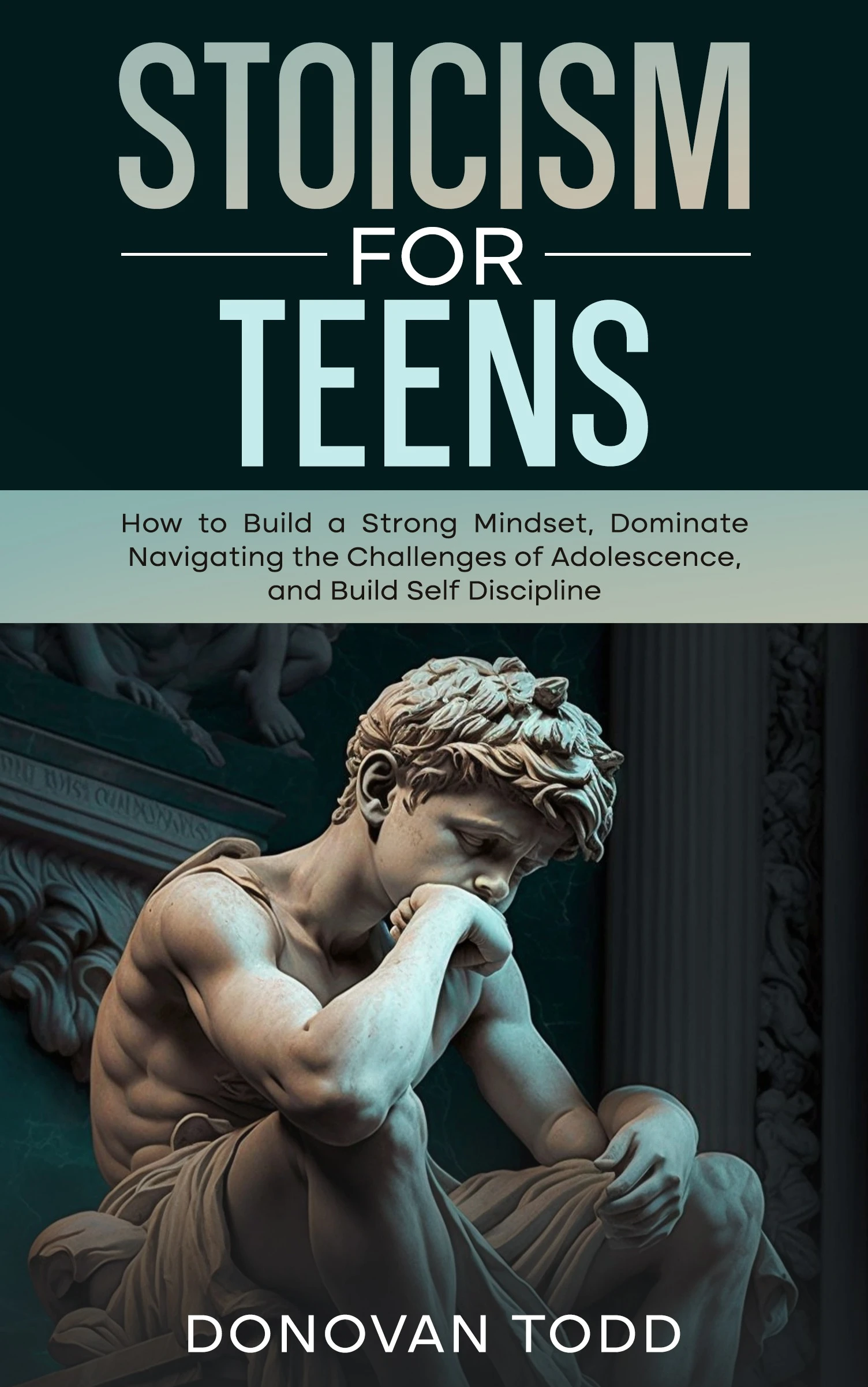 02/07/2023
If you want to conquer difficult situations, build a strong mindset, and build self discipline like a pro, keep reading...
Do you feel overwhelmed by the struggles of growing up and navigating the challenges of adolescence?
Do you feel like you are drifting without a clear sense of purpose?
Do you have difficulty dealing with negative thoughts and emotions?
If so, then continue reading..
Imagine a world where you are in complete control of your thoughts and emotions, even in the face of adversity. You might be surprised to find yourself suddenly able to maintain your focus and prioritize what's important, without getting distracted by the small things. This is the world of stoicism, a philosophy that empowers you to master navigating the challenges of adolescence and become the ruler of your own destiny. With stoicism, you can learn to cultivate inner peace, develop mental toughness, build a strong mindset, and gain a greater sense of perspective and personal responsibility.
Personal development trainer and philanthropist, Donovan Todd, wants you to build a strong mindset, find meaning and purpose, and be like a Zen monk in a world full of chaos! In this practical guide, you'll learn Donovan's step-by-step method to find a new sense of purpose and direction and conquer dealing with negative thoughts so that you can build self discipline, and gain a greater sense of perspective to help you make sound decisions.
In Stoicism for Teens: How to Build a Strong Mindset, Dominate Navigating the Challenges of Adolescence, and Build Self Discipline, you'll discover:
One simple shift in your mindset which can help you find real happiness without needing external validation

One habit that you can implement immediately that helps you improve your emotional regulation and build greater self-awareness
A simple, yet powerful, tool to reduce the impact of random negative events

8 impactful techniques for managing your emotional state

A decision making sidekick for all of your needs

2 potent strategies to assist you in making your goals a reality

Shocking advice from Phil Jackson on the art of collaborating
A vast collection of intriguing and illustrative stories to help explain the ideas and concepts of stoicism while keeping you fully engaged

6 real-world examples of how stoicism has been applied in society

...and so much more!



This book is for teens who want to build a strong mindset and be the architect of their own life. Whether you're new to stoicism or find its concepts difficult to grasp, the powerful, yet simple ideas