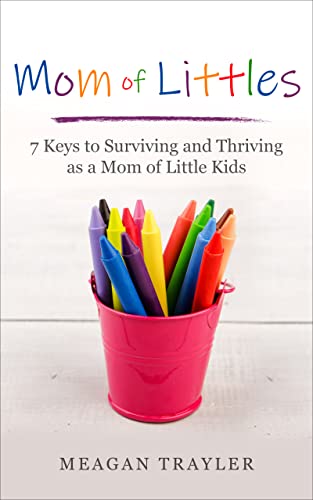 01/26/2023
Are you drowning in motherhood? Frazzled? Frantic? Barely surviving? Does "thriving" sound like a foreign concept from another planet? If so, I feel you. I've been there, too.
I got married young; I was eighteen. I had my first baby as a teenager; I was nineteen. That wasn't the plan I'd had for my life. Kids eventually, yes, but not at nineteen. But there I was anyway, surrounded by diapers, burp rags, and spit up, hardly knowing how to file my taxes, and I was responsible for someone else's entire existence. Life throws you curveballs sometimes, and all you can do is give it your best swing.

I have lived the heart-warming, overwhelming craziness that we call parenting young children. I have felt your exhaustion, desperation to "do it right," exasperation about the one hundred fifty-seventh mess of the day, and your dichotomy of being willing to die for these kids and wanting to avoid them by running away to an island. I get it.

But in my last decade of parenting young children, I've learned to thrive. I've learned to take care of myself, so that I could take care of them. I learned that self-care is not selfish. And a lot more! If you're struggling to keep your head above water in parenting your little ones- this is the book for you.
In this book, I will share the seven keys I've learned to, not only survive, but thrive as a mom of young children. You will learn about-
pursuing joy

investing in your health

self-care

grace

support systems

hobbies

embracing your motherhood

continuing to learn and grow

creating structure

and much more!
Written from personal experience and a Biblical lens, Mom of Littles will propel you on your journey to surviving and thriving as a mom of little kids!
Don't waste any time. Don't go another day feeling like you're drowning in motherhood. Click buy now and start surviving and thriving today!